It's no secret that I was hesitant about Spider-Man: No Way Home. The third in the MCU's trilogy of Spider-Man films seemed like it might be filled with nostalgia and very little else. This was the cap on an iteration of a character that I hadn't been overly fond of in a franchise that has been known to rely heavily on connections to itself. I was hesitant.
Then I saw it and came to a conclusion that I did not expect – it was good. It wasn't perfect, not the new "Best Spider-Man Film" as many fans claimed, but that over-reliance on nostalgia never manifested. Instead, there was a decent story, with the occasional flaw, which ultimately resulted in a solid origin story for the MCU's Peter Parker.
However, it never occurred to me that this might be the case. I hoped, of course, but never let myself believe it and I made my hesitancy known. What follows is a collection of every single tweet I made in regards to No Way Home, both on my professional and private accounts. It is preserved here as a reminder, both for you and myself, that opinions can change. You never truly know what a movie or television show is going to give you until you see it for yourself.
(08/12/20) Do not drag the Raimi trilogy into the MCU. Stop.
(09/12/20) If Disneys Spider-Man 3 fails, people will cite that it's because there were too many villains/characters. I would like to be the first to say, miles ahead of time, that this is incorrect.
(09/12/20) If they called it Spider-Man: No Place Like Home, I would die of embarrassment on Disney's behalf. Be funny though.
(30/01/21) Listen. I like canon as much as the next nerd BUT I doubt that the MCU will make Agents of SHIELD and The Defenders and its associated shows canon. IF any characters make their way into the MCU, it'll probably be as alternate versions of those characters. This also applies to the upcoming Spider-Man 3, Doctor Strange 2, and WandaVision because this will end up being a massive multiverse just NOT in the way that you think it will.
Please remember to manage your expectations
(24/02/21) Good morning to the MCU fans who thought we were getting a Spider-Man 3 title because Tom Holland was on a talk show last night.
(24/02/21) I would not at all be shocked if we only get a Spider-Man 3 title when WandaVision is over. Maybe even a "Wanda Will return in Spider-Man: Home Run" at the end of Episode 9
(24/02/21) Spider-Man: No Homo
(24/02/21) With the announcement of Spider-Man: No Way Home, I would like to tell you all that the FIRST Spider-Man 3 is good and that Marc Webb deserved to make Amazing Spider-Man 3. This should be the 3rd time we're being entertained by a "Spider-Man 3"
(17/04/21) My fave thing about Alfred Molina returning as Doc Ock is the use of de-aging in some scenes. So they're almost definitely pulling the old "he's been in the MCU all along, we just haven't heard from him yet" bit. It's kinda ridiculous and I'm kinda here for it
(1/05/21) Spider-Man: No Way Home is trending today and it will trend again tomorrow due to one of these 3 things. 1) The trailer doesn't come out and people get upset. 2) It comes out and confirms the involvement of Maguire and/or Garfield and everybody loses their collective minds 3) It comes out and DOESN'T confirm their involvement prompting a backlash. REGARDLESS of the outcome, Disney is going to get free publicity for their movie so react however you want because it literally does not matter to them. (Personally don't want them involved btw)
(31/05/21) When we do get a trailer for Disney's Spider-Man it will ABSOLUTELY use at least their voices. The amount of hype it would produce would be unfathomable. I wouldn't agree with this tactic but I'd understand it. Still don't want them in the movie though.
(01/06/21) Spider-Man: No Way, Homo
(23/07/21) SPIDER-MAN TRENDING AGAIN?? They will release it when they release it.
(23/08/21) Waiting for the official release of the Spider-Man: NWH trailer like a good little nerd
(24/08/21) I will not let the No Way Home Trailer nostalgia-bait me. It is a lazy tactic to draw me in… I'm still gonna watch the movie though. Doc Ock looking fine.
(27/08/21) SURE SPIDER-MAN 3 ISN'T PERFECT BUT IT ISN'T THAT BAD. I DON'T WANT A SINGLE PERSON TO PRAISE NO WAY HOME BECAUSE "IT MADE MULTIPLE VILLAINS WORK"
(08/11/21) Me saying that I don't trust spoilers and then being proven right is pure narcissistic joy.
(08/11/21) All Spider-Man: Now Way Home fans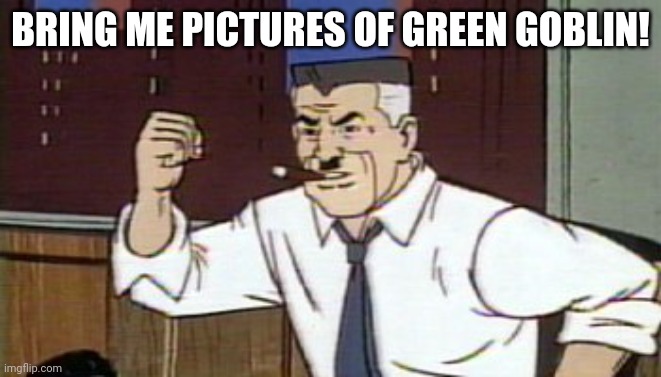 (9/11/21) Perhaps Sony is releasing images of Tom Holland on a bridge to remind you that this is a Tom Holland Spider-Man movie because SOME of you seem to have forgotten that.
(9/11/21) If not seeing Tobey and Andrew in NWH will "ruin" that movie for you, if you're going to throw a hissy fit because "Sony lied" then do us all a favour and please keep that opinion to yourself.
(26/11/21) Hot MCU Spider-Man takes.
*Peter should have been an adult
*No Way Home feels like it was made as a reaction to Into The Spider-verse
*Making MJ a WOC was their best decision
*Villains are the main reason the films are good
*Venom doesn't fit the MCU
(10/12/21) This might be a tad controversial but This Picture, TO ME, is emblematic of my main issue with NWH. Marvel is just using these characters because they can. So that they can rush a Sinister 6 film. They will just adapt the characters we love to fit their narrative.

(13/12/21) 31st December. That's the soonest I can see it. "Frustrated" doesn't cover it.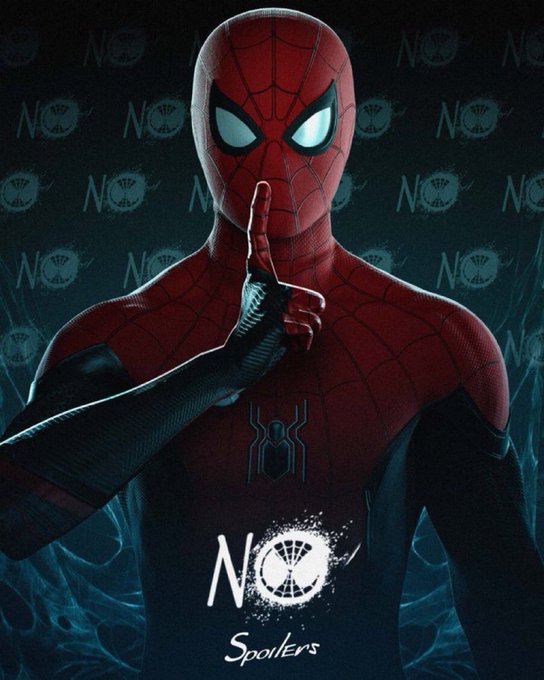 (15/12/21) Sometimes a small-scale story is OK. Not everything has to be bigger than the last. Yes, this is about No Way Home/ Dr. Who
(15/12/21) Saw Spider-Man: No Way Home spoilers and the WORST thing is that I kind of don't care. It just confirms my hesitations about the film. Hoping I still have fun with it but full thoughts in a couple weeks I guess.
(22/12/21) Marvel having their whole NWH marketing campaign be about avoiding spoilers, only to start marketing the follow-up barely a week later is the most hypocritical, corporate BS I've ever seen.
(27/12/21) Keep thinking about how I will have seen No Way Home by the time the year ends. Absolutely wild. It's been part of Conversation for like 2 years now and soon it'll be over. And then it gets to consume my thoughts for another few months presumably. Pray for me.
(31/12/21) Spider-Man: No Way Home is good. Peter Parker faces off against multiversal foes in a story that is fun but held back by relying on the worldbuilding of other creators. It's exciting to see these characters again in what is the best MCU Spidey movie but it also makes some bad choices.
Spoiler-Free Review: https://shakesqueer.home.blog/2022/01/08/spider-man-no-way-home-spoiler-free/
Spoiler-Filled Review: https://shakesqueer.home.blog/2022/01/09/spider-man-no-way-home-spoilers/